Reviews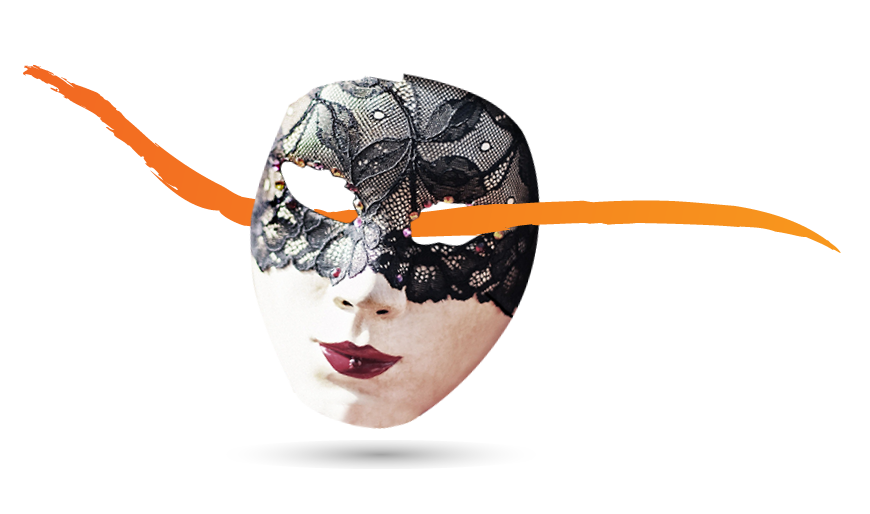 We'd love to hear from you
Our customers have told us they found our entertainment experiences more than memorable. Read the testimonials below to find out what they said but don't just take our word for it!
We both wanted something wonderful and out of the ordinary during our Wedding reception and 'Surprise by Disguise' by Vavachi Entertainment provided the most amazing experience for our guests. The night was going brilliantly, entree was about to be served, then out came the Chef (Roger Davy). Things got awkward, guests were looking at us wondering if we were ok with the chef interrupting our dinner and asking if he could sing us all a song. The "Chef" was supported by two "waitresses" who performed well-known songs we chose and also a few of their own. WOW! Absolutely brilliant. Our guests were completely captivated by the first-class performance of opera and Broadway numbers. The humorous performance with a twist had guested up singing and dancing.
Surprise by Disguise were fantastic.  One of our delegates from Italy was in tears (of joy) when they burst into opera.  He was hoping to see an opera at the Sydney Opera House but there was nothing on he said this was much better They were certainly a highlight at the Gala Dinner! Delegates left wanting more a great way to end the day.
Surprise by disguise were a class act!  They set the tone for the evening and proved a fantastic talking point for the guests.  Roger and the team were generous and very supportive of our cause.  We cannot thank them enough.
On behalf of the whole team at Four Seasons Maldives at Landaa Giraavaru we would like to thank you Roger and Simone for your incredible Opera and Rock Opera performances during our New years eve event, in our guests words it was "The Best New years ever!!". Your professionalism and flexibility to pull off this crazy idea of ours was outstanding. The team enjoyed having you around and working with you. Looking forward to work with you again.
Wow! What an amazing duo from Vavachi, exceeded all our expectations and the show was fantastic and our guest had a fantastic time. Same time really appreciated the dedication and professionalism and flexibility as part of your visit PNG thank you.  We would love to work with you any time.
What a fantastic performance from the three of you at our Rotary Concert. You all have this great gift to convey and communicate this beautiful music, inspiring us an lifting our feelings. Thanks so much on behalf of everyone in the audience, and please, keep sharing your gifts!
What I love about working with Vavachi is their passion and dedication to making your event one to remember. They are not your typical, book and perform kind of entertainment company. They work with you to customise their performance with your theme and look at it as a production rather than a just a show. They are professional, caring and flexible to work with your requirements.  I would highly recommend you work with Vavachi.
What I love about working with Vavachi is their passion and dedication to making your event one to remember. They are not your typical, book and perform kind of entertainment company. They work with you to customise their performance with your theme and look at it as a production rather than a just a show. They are professional, caring and flexible to work with your requirements.  I would highly recommend you work with Vavachi.
Thanks for a fabulous night! Surprise by Disguise were brilliant. I was responsible for booking the act, but even I thought the Chef had come out of the kitchen to see what was going on – he then burst into song and I realized how engrossed I was in the performance. The guests sang along and danced in their chairs – perfect entertainment option for any event Fabulous and highly recommended.
Would like to say thanks for a lovely time, the entertainment was great, Emille and Julius really made the crowd enjoy the night and their voices Wowed everyone.
Best Wedding EVER, is the response from most of our guests. The dueling waiters were a huge part of why people responded that way. Apart from enthralling us with their magnificent singing, they got the whole crowd singing, dancing and carrying on like a bunch of kids at Christmas. Every human being should have the experience of having Nessun Dorma sung by two great voices from a foot behind their chair. Simply Sublime.
On behalf of the Directors of Gaia retreat & spa we would like to thank you Roger, (Vavachi) for your incredible Opera and moving performances last Saturday evening. You all certainly helped to make a special night Under the Enchanting Stars – thank you. 21st January 2012
Excellent; these guys were terrific! Their talent was absolutely amazing and they captivated the audience's attention with ease. Great performance.
Tenor Roger Davy performed at three installations of our event in 2008, 2009 and 2011. As the roving Singing Waiter he engaged and interacted with the audiences on many levels and as a stage performer, captured the hearts of many with his powerful vocals and commanding presence on stage. Roger added to the great atmosphere of the event, which contributed to the event very successful each year. We would have would definitely not hesitate to recommend Roger and Vavachi for any other events as we are confident that he will add value to any event that he is involved in.
I recommend Tenor Roger Davy, as part of six-month contract, he performed as Singing Gondolier interacting with international guests in a professional manner, singing Italian and Chinese songs and assisting to create our "Venetian" themed atmosphere. He performed special corporate events in costume as well as in promotional exhibitions and media appearances.
I just wanted to take the opportunity to say thanks for a fantastic night. The evening was thoroughly enjoyed by all our customers. Aventis demands a high standard of service [and] you most certainly delivered.
Grandeur, pitch-perfect voices and purely delightful entertainment are several phrases that describe Vavachi. They provided entertainment befitting an evening of sophistication and class. We staged a Black Tie Dinner to raise funds for Diabetes Australia (Queensland) and it was important that the evening exuded elegance and excellence. We booked Vavachi confident that they would follow the theme of the evening. It was when they graced the stage that we knew we had booked an act fit for royalty.
The highlight of the evening. Our concern now is how do we top this at next year's conference dinner?
Thanks so much; the entertainment was great. Roger Davy is outstanding. We could not have asked for a better night … everyone had a great night.
We were very impressed with your entertainment; very professional all round. It worked extremely well for a small group and the comments we received from the guests were also very positive. Thanks Roger and your team for making it a very successful evening.
Excellent! We thought the entertainment for the Gold Coast Marathon Gala Dinner was a great addition to the evening. The entertainers worked the room and the opera style added to the theme of the dinner.
Thank you for your wonderful performance at our recent event. Your Pavarotti and Phantom of the Opera performance was beautifully uplifting and a captivating introduction to our evening. The performance held our guests entranced and left us all wanting more. My expectation of your performance was high and I was not disappointed in what you and your Vavachi team delivered on the night!
I would like to again pass on my personal congratulations for the outstanding performance at Sanctuary Cove. All our international visitors were very impressed with your highly entertaining show. The singing waiter set the evening with a relaxing mood and then we enjoyed dinner with superb performances by all and the surprise appearance of the great Pavarotti.
I just wanted to write and thank you personally for making our biggest corporate night of the year even bigger. Your Pavarotti performance blew everyone away – the power and sheer presence of your performance was absolutely riveting and [I have] no doubt that many in the audience thought you were the real thing. As you know, we are always seeking to outperform the previous year's entertainment and it's not always easy to do so. Your performance added that something special – a unique point of difference that had everyone talking about after the event. Thanks again Roger; it was great working with such a professional and I would not hesitate recommending Vavachi to any corporate function [organisers] looking for something unique on the Sydney scene.
We would like to thank you for the wonderful night of entertainment provided at Noble Lakeside Park … by you, Roger, and the delightful Kiandra. This – your third appearance here at Noble Lakeside Park – was just as enjoyable as our previous two dinner and shows. We are very appreciative that you could provide this entertainment at our village for the benefit of our Residents, so on behalf of all who attended and our Social Club Committee, we would like to say thank you and hope in the future we may be able to have you return once again.
I enjoyed every minute of our night – absolutely wonderful music and performance.
Opera at Salt Village gets better with each passing year – a great night for all.
My wife and I drove from Ballina to see the Opera and we were not disappointed. It was a lovely evening of entertainment.
"On behalf of the Salt Village Marketing and Events Team, we would like to extend our sincerest appreciation for your participation and support of Opera in the Park at Salt Village 2008. Although the event was un-ticketed and therefore difficult to gauge the number of attendees, it is estimated that more than 3,000 people attended. During and after the event, we received only positive feedback from residents, visitors and retailers at Salt Village. It is your support of events such as this that allows us to grow the yearly calendar of cultural and artistic events on the Tweed Coast. This has only positive benefits for the entire community. Again, thank you for your support of Opera in the Park. It was a pleasure working with you and your team.
Thank you for all the hard work you and your Vavachi team – including Carol, Erin and Rachelle – did for Varsity Lakes Carols Carnival. It was a great success with an estimated audience over 4,000 enjoying the sights and sounds of Christmas. Our Carols event is wonderful way to begin the festive season and truly epitomises what living in a vibrant community is all about. Please accept our most sincere thank you – your support of this community is truly appreciated and your special guest artist, Karen Knowles, was certainly a highlight of the evening.
Thank you, Roger and Tom, for the amazing performance you put together for my wedding.  I appreciate all the hard work you put in to make the surprise work so perfectly and I had so much fun working with you to ensure that no one knew – not even the groom.  Thank you for working with me to ensure the surprise and the after-dinner act was exactly what I had envisioned.  I would recommend you guys to anyone wanting something different for their wedding or special event, thank you!!
Just wanted to thank you for setting a wonderfully romantic mood and giving so much pleasure to everyone at our wedding, especially my Mum (she has decided it was the best wedding she has ever been to). Thank you for being such a big part [of] our wedding day. It was everything we wished for. We are so glad you talked us into the classical guitarist – he certainly complemented your voice. John and I agreed that having you there was definitely the best decision we could have made for our wedding.
My daughter Tracey's wedding turned out fantastic. Everyone was very happy with you and the string trio. After our daughter rearranged everything, I was getting serious butterflies. I was worried that it could take away [from the event] or be overbearing. In the end, with specially selected songs arranged and performed by you and Sweethearts Music, they came at the right moments, with the string trio providing background music and Roger serenading individual tables as the Singing Waiter. It added a very special final touch to the wedding. In the costing of a wedding, this was very good value for money.
Thanks so much, Roger, for your professionalism and amazing talent. We will definitely recommend your performance to our clients who are looking for a 'wow' factor here in Noosa.