Bring back the days of the Frank, Dean and Roy and Elvis, mixed with some Nat King Cole.
Bringing Entertainment with Style and Sophistication to your next wedding.
Born in The Netherlands, Sebastiaan Scholtens moved to Australia in 2002. At a very early age, Sebastiaan started to sing and act. Coming from a very musical family, his grandmother being a professional opera singer and the various members of his family playing anything from guitar to trumpet, he has performing in his blood.
Sebastiaan, or Seb as he has been appropriately renamed here in Oz, has a playful style of performing, enjoying the interaction with his audience.
He'll perform songs that will take you back to the time when Swing was the thing and that young man from Memphis changed the world of music.
Young and old will enjoy his renditions of favorites from the lively "Mack the Knife", to the romantic and intimate "That's All".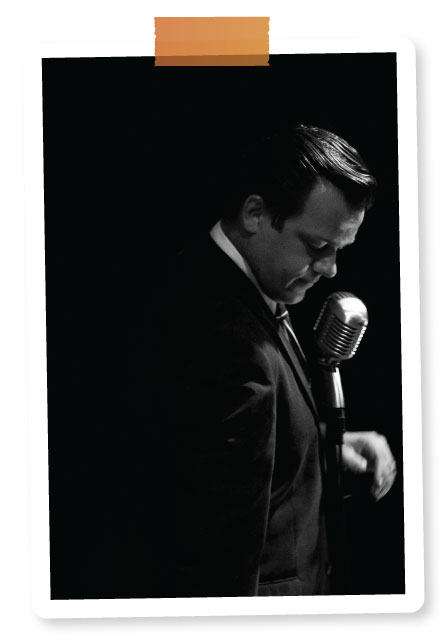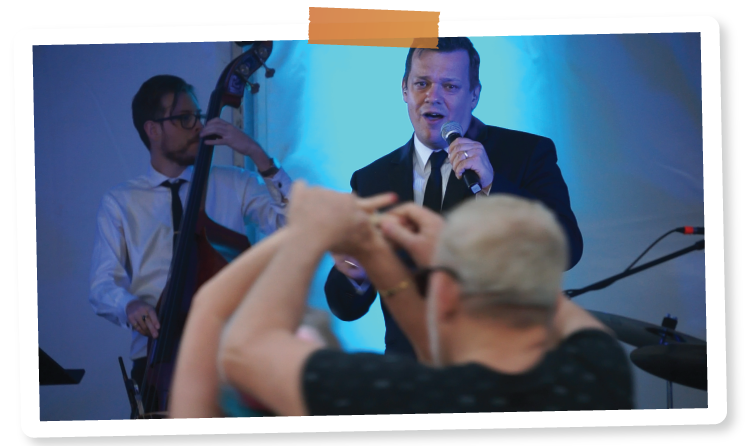 Performing all over the country, Sebastiaan is a fantastic solo artists of whom Elvis' best friend Jerry Schilling said in 2011 "Others have looked like him, sounded like him, but you capture the soul of Elvis with your voice."
But, don't be fooled, with his versatile musical styles, he has something for all to enjoy.
Having worked with some of the industry greats, Sebastiaan is a well-respected and versatile vocalist.
Enjoying a broad selection of musical tastes, his voice is reminiscent of a mixture of Roy, Dean and Elvis, and it is this style that best resonates with his voice. His playful style has kept venues around the country booking him time and time again.
Equally comfortable singing Rockabilly, Rock and Roll, Ballads and Big Band Swing a good night for all is guaranteed.
For your wedding, he will adapt his repertoire to suit the event and if you let him know what song you'd like as your 'first dance' song, he will learn it and sing it for you!