Since first partnering with Vavachi Entertainment in 2015, Thomas Armstrong-Robley has performed in over 35 countries and established himself as a force in entertainment. With his youthful energy, unique style and incredible knowledge of music from bygone eras, he delivers electrifying performances spanning a variety of decades and genres and combines incredible showmanship, sublime storytelling and impressive vocals. His concepts are slick, heartfelt, humorous and focused on unparalleled audience satisfaction and engagement. Thomas presents a high octane brand of entertainment that leaves patrons yelling for more.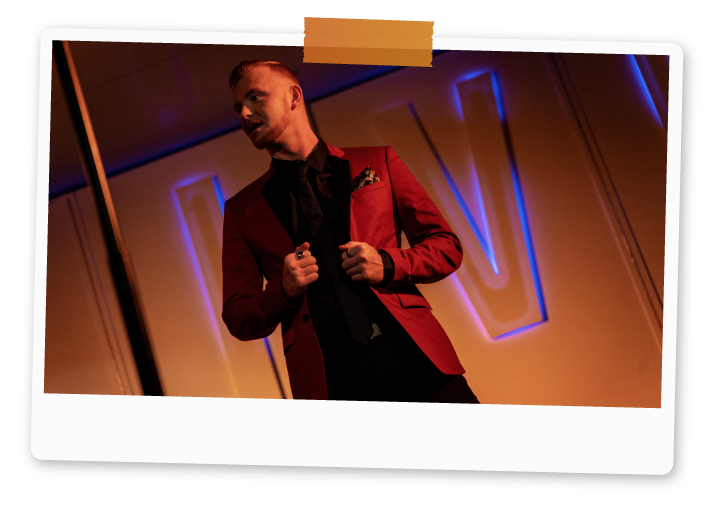 In 2017, Thomas led The Jersey Tones (Tribute to Frankie Valli & The Four Seasons) on a 7 month, 200 show tour through Europe performing to an estimated 100,000 guests. Since then he has become a regular headline entertainer on land and aboard major cruise lines earning standing ovations for his solo concerts and cabarets including Live at Frankie's: The Songs of Valli & Sinatra, Timeless: Classic Rock Retrospective, Bublé, Broadway & Beyond and Beatles Unplugged. In 2019, he returned to Australia for a homecoming tour and earned rave reviews for his "wild eyed and dangerous" interpretation of St. Jimmy in Green Day's American Idiot. In addition to this he released his debut album, A Song For You: Live In Concert. He presents a weekly podcast and radio show focussed on the journey of artists entitled Thomas Armstrong-Robley's Midnight Rodeo which features interviews with Broadway & West End Stars, Film Studio Executives, Emmy Award Nominees, Aria Award Winners, Broadcasters, Authors, Comedians and more.
Whether it be crooning his way to your heart with the Rat-Pack hits of Las Vegas, singing a powerful show-tune from a beloved Broadway musical or telling witty anecdotes that will have audiences in stitches, his shows have something for everyone and are keeping timeless music alive all over the globe.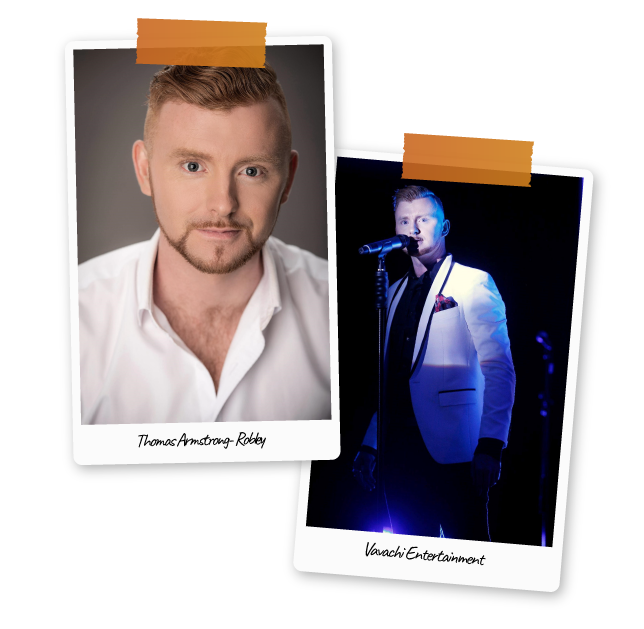 At only 26, Thomas has already enjoyed a colourful career in a variety of areas across the entertainment industry. Born in the UK and raised in Australia, he is an experienced performer, host and director with stage credits including RENT, Grease, Jesus Christ Superstar, The Wizard of Oz and The Secret Garden. Thomas has made multiple television appearances on Channel 7, Channel Nine and Network 10, and has performed alongside musical theatre greats including Silvie Paladino and Rhonda Burchmore. He even holds the distinction of youngest adult worldwide to perform the title role in Andrew Lloyd Webber's The Phantom of the Opera having appeared under the iconic mask at only 19 years of age.